The Power of Naivety
Words Jonathan Tan
Photos Ysabel LeMay
March 2015
http://www.gallerystudiomagazine.com/
For creative director turned artist Ysabel LeMay, art is an instinctive, life-long journey of discovery that fuels her passion.
[column-third-1]
As these mythical, otherworldly images of nature would suggest, Canadian-born Texas based artist Ysabel LeMay has an intimate, almost spiritual connection with the natural world around her.
She describes the practice of bringing these natural worlds to life as 'hypercollage', "a highly instinctual and organic process that allows each piece to dictate its own destiny." She explains, "From a single, simple starting point — an image, a colour, an emotion — I follow a meticulous process."
"First I isolate and extract elements of my photos, which allow me to get in touch with the essence and individuality of each plant. They all have their own energetic impact and provoke in us a particular emotion. I then weave these fragments together into intricate compositions," she elaborates.
"I connected with the power of nature at a very young age," shares the 48-year-old artist. "My parents have a cabin on a very isolated patch of land up north of Quebec City. We used to spend some weekends away from the civilized world, and were immersed in the beautiful, wild landscape. Our time there was all about pleasures and adventures in the woods. The land had an impact on my family's spirit. A more harmonious and playful energy was bringing us together. To this day, I associate nature with joy."
But while an affinity for nature was apparent, her journey in art took a slight detour before her current devotion. Studying illustration and graphic design in college had been LeMay's way of avoiding the rigours of academics. And living in a small town meant that much of her exposure to art was through art books, which she referred to for inspiration as a graphic designer. "I started in advertising at 19, a very young age. First as a graphic designer, but I rapidly made my way up to become an art director and, finally, creative director. For the last nine years of this career, I was the owner of an advertising agency. This is where I really learned the skills of self-management and discipline, which are essential to my life as an artist," she shares.
The turning point came when LeMay turned 30. Despite being at the peak of her career in advertising, she felt unfulfilled creatively. Recalling that period in her life, she reveals, "I took a sabbatical year and travelled the globe on my own. On the last month of that beautiful journey, I was in Campomoro, Corsica, where I did my first fasting. I had many revelations about myself during that time and understood then the new path I needed to take — fine arts."
Since then, it's been an amazing journey of discovery and new experiences that the artist has not looked back from. She tells us more about the transformative power of art on her life, how she developed her practice and the exciting things lined up for her this year.
How did you fall in love with art?
What made me fall in love with art was the emotional charge I felt during my visits to certain exhibitions. I realised how transformative art could be in someone's life. Being able to observe beauty, grace and intelligence through artists' works makes me want to be better, stronger and smarter. It sparks my passion.
What made you transit from painting into photography?
Painting was a vigorous eight years of training. When I started, I intended to study painting as a tool to expand my creativity. I was then in the process of creating three lines of jewellery. I had found a private teacher and through his very charismatic teaching, I left everything behind and went head-first in the art world, and became a full-time painter. The teacher became my husband. Those years were very fulfilling but also extremely demanding. I often felt overwhelmed by the technical challenges, and my creativity was suffering. I didn't realise I hated painting until a photographer friend of mine lent me his camera. A month later, I showed him my first two pieces, 'The Seed' and 'Genesis'. His reaction was very revealing. He graciously gave me his camera and offered me to let me borrow any equipment I needed for my future projects. I instantly dropped the brushes and went full-force in photography.
How did you develop your practice of Photocollage?
At the early stage, my lack of photography technique, my immense enthusiasm, naivety, and the many accidents during production of the work and many years of training as a painter were the initial building blocks of my practice. I would say, 'Do not underestimate the genius power of naivety behind your first works. A lack of technical skill forces you to be more creative and often, the results are magic'.
[/column-third-1]
[column-third-2]
Tell us more about how nature inspires you and how you see it.
I see nature through my holographic lenses. I am first taken by its splendour. Then I connect with its energy field, which opens the gate of information and knowledge where creative thoughts manifest. By allowing its energy to run through me, I first perceive and then visually demonstrate the magic of the living world. My interaction with nature allows me to understand more deeply my communion with it and others, and I believe its primordial power can help lift our collective consciousness. To quote Einstein, 'Look deep into nature, and then you will understand everything better'.
What fuels your creativity?
Joyful moments, a healthy lifestyle, constant movement are just a few of my inspirations. I also get inspired when I place myself in a position of receptivity; placing myself in a position where I can receive ideas and improvise with them. Again, my work is highly instinctual, something sets the tone and I go from there.
Can you tell us more about the emotional energy in your art pieces?
In the same way an artwork can have a powerful and transformative impact on me, I am dedicated to offering the same energetic impact through each of my works. By using beauty and wonder in my imagery, I intend to capture people's attention and give them a space where they can reflect and feel their individual connection with the living world.
How long does it take you to make each art piece?
I like to answer this question by saying, 48 years! That's how long it took me to be able to visually demonstrate the dialogue I have with nature. To have an authentic voice is to offer an original story that can touch people's hearts. Technically, it takes me about five weeks to create one composition, but that's without counting the many hours spent traveling and developing my personal image bank. Ninety-nine per cent of the elements you see in my work were photographed by me.
What's the most challenging aspect about your work?
The long hours sitting in front of my computer, the isolation, and the demanding schedule. As spontaneous as I try to be, it is becoming harder. I have no choice but to be highly organised. Everything must be planned in advance for me to have the space to create.
What's been the most memorable piece you've made?
So far, it would be the latest mural I made for Bloomingdale's. I was hired to spend five days in the Redwood Forest in Northern California documenting the flora and fauna to create a mural that would be installed in their store in Stanford, California. It is impossible to describe with words the feelings that washed over me when I was in the middle of the majestic giant Redwood trees. At the same time colossal and elementary, peaceful and lively, those surroundings provided a sense of wonder, humility and reverence. I could not help but thinking that these monumental trees were communicating with one another through their complex network of roots and the rustling of their leaves, like an immortal council pondering, with ancient wisdom, the eternal passing of time. I created a magisterial cathedral made of all the elements of the land. This work is a true act of reverence to the divinity of the giants.
Which other artists do you really admire?
I was once incredibly rewarded by seeing the art of another particular artist. His name is Jerome Martin. When I saw his exhibition at the Montreal Museum of Contemporary Art a few years back, his work had such intelligence and beauty that I understood at that precise moment what I wanted to do with my life.
How do you hope audiences interact with your work?
I hope my work offers a space were the viewer can connect with their higher self, the part that we have in each of us that makes us realise our dreams and inspire people along the way.
Can you tell us more about your ongoing series titled 'Gracia'?
'Gracia' denotes something beloved, elegant, and also the giving of thanks. My photographs are my personal way of giving thanks to nature, interconnected energy and organic intelligence. 2015 is shaping up to be a busy year for you.
Can you tell us more about your upcoming exhibitions?
I will be focusing my attention on a few solo exhibitions. First in Boston, in early March, at the Lanoue Gallery. Then in May at the Catherine Edelman Gallery in Chicago. You will also be able to see my work at AIPAD in New York. As well, I was selected to represent the state of Texas in the upcoming exhibition Organic Matters – Women to Watch, June to September 2015 at The National Museum of Women in the Arts in Washington. I have also allied myself with the District 3 Innovation Centre of Montreal's Concordia University, to explore and build 3D augmented-reality and video installations of my work. This is one of my biggest dreams and it's starting to manifest. 2015 will be all about the exploration of movement in my work.
[/column-third-2]
[column-third-3]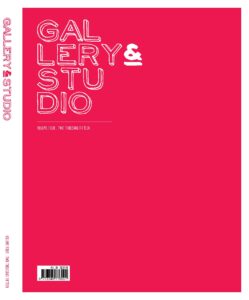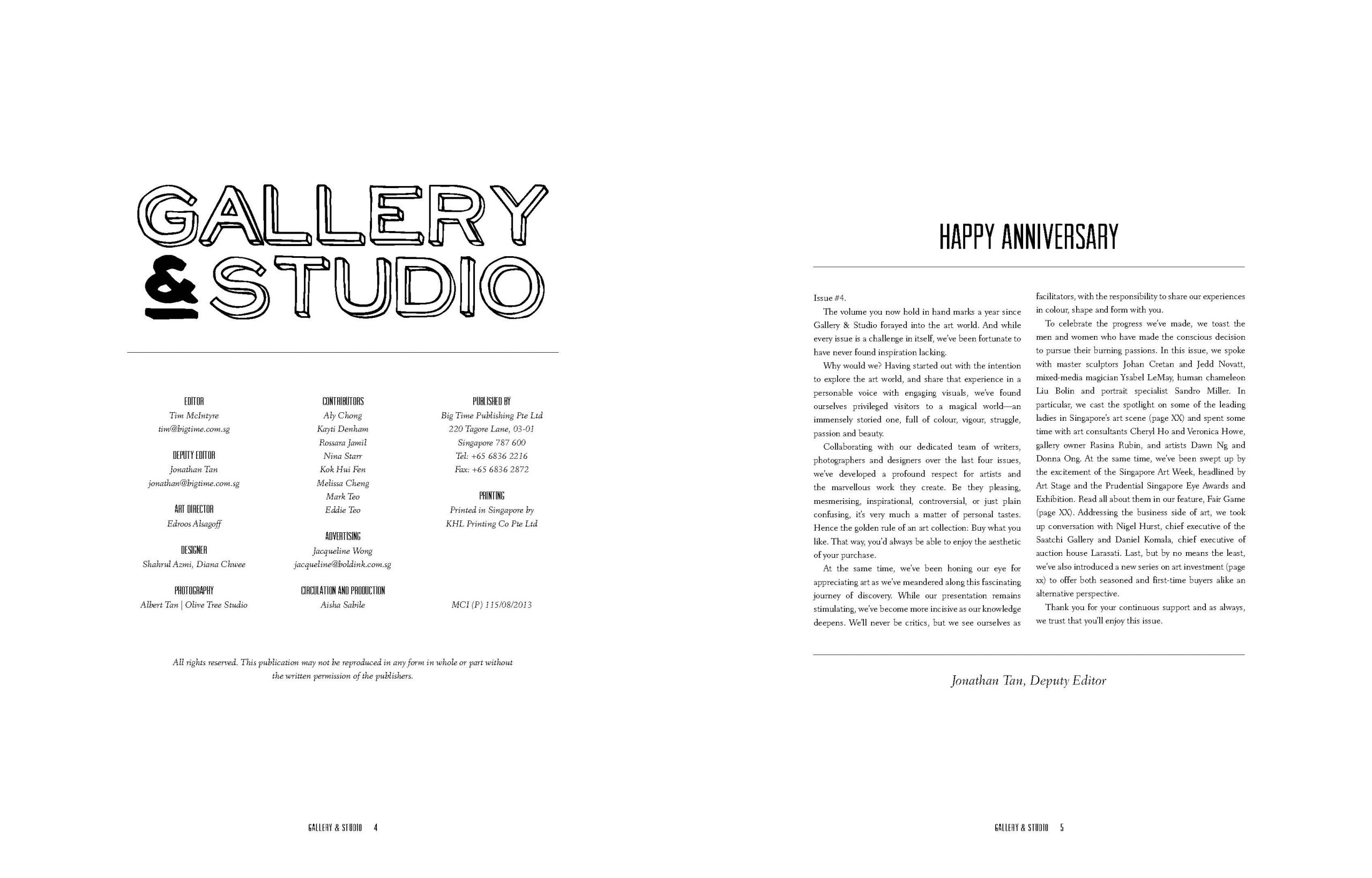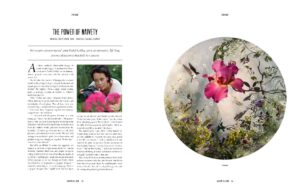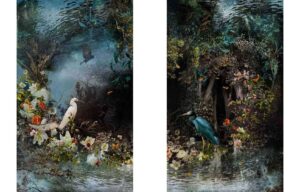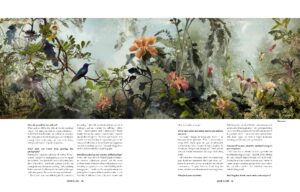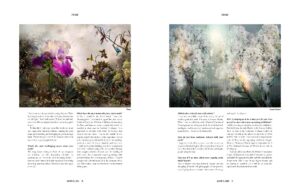 [/column-third-3]